Inside the May newsletter: event lighting design blog post; top tip about camera placement; spotlight on a hybrid event and video project with Hedgebrook; AVENUE update
View in browser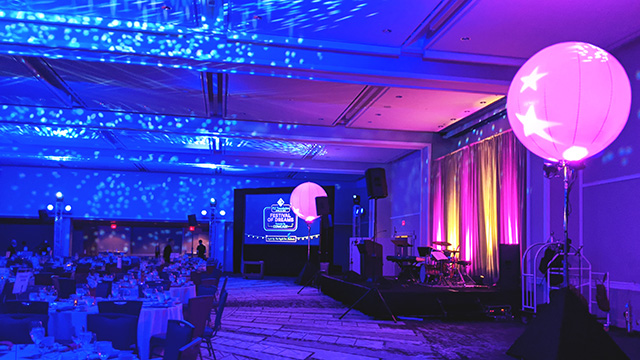 67 Events in 31 Days!
It's been an incredible month of live, hybrid, and virtual events and video shoots in Portland, Seattle, and Sacramento. We hope May has been great for you, too. 
This month's newsletter features a new blog post about event lighting design; our staff Top Tip offers advice for camera placement at in-person and hybrid events; and we share a fundraising event case study from one of our production partners.
Our summer schedule slows down a bit, so if you have an event or video coming up and need production support, we'd be happy to discuss partnering with you. Contact us online.
Shown above: Portland Community College Foundation Festival of Dreams Gala at Hilton Portland Downtown; Production Partners: Showcall Event Services, Artisan Auctions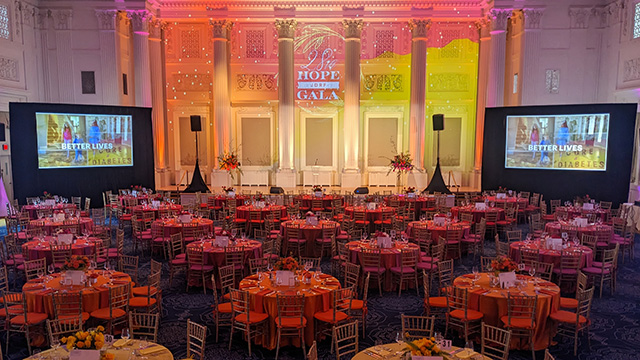 EVENT PRODUCTION
Event Lighting Design
Event lighting design is a key element in creating memorable event experiences. Lighting makes the event more visually interesting and engaging. It can emphasize your organization's branding and support your event theme. It also allows the event to evolve and stay fresh from year to year. By changing color palettes, lighting placement and intensity levels, we can entirely change an event space.
AUDIOVISUAL PRO TIPS
What's your top tip for clients?
"When creating your event floor plan, consider camera positions. A clear line of sight between the stage and the camera is important for projecting your camera feed onto the screens (IMAG or image magnification), for live streaming, and for recording the event. Leaving space around each camera will allow your guests to comfortably walk by without your cameras shaking or being bumped. Multiple cameras will mean more than one view of the action. Your AV production team can advise you where cameras will be placed and how much room to allow for each."
– Nathan Bouquet, Videographer and Web Developer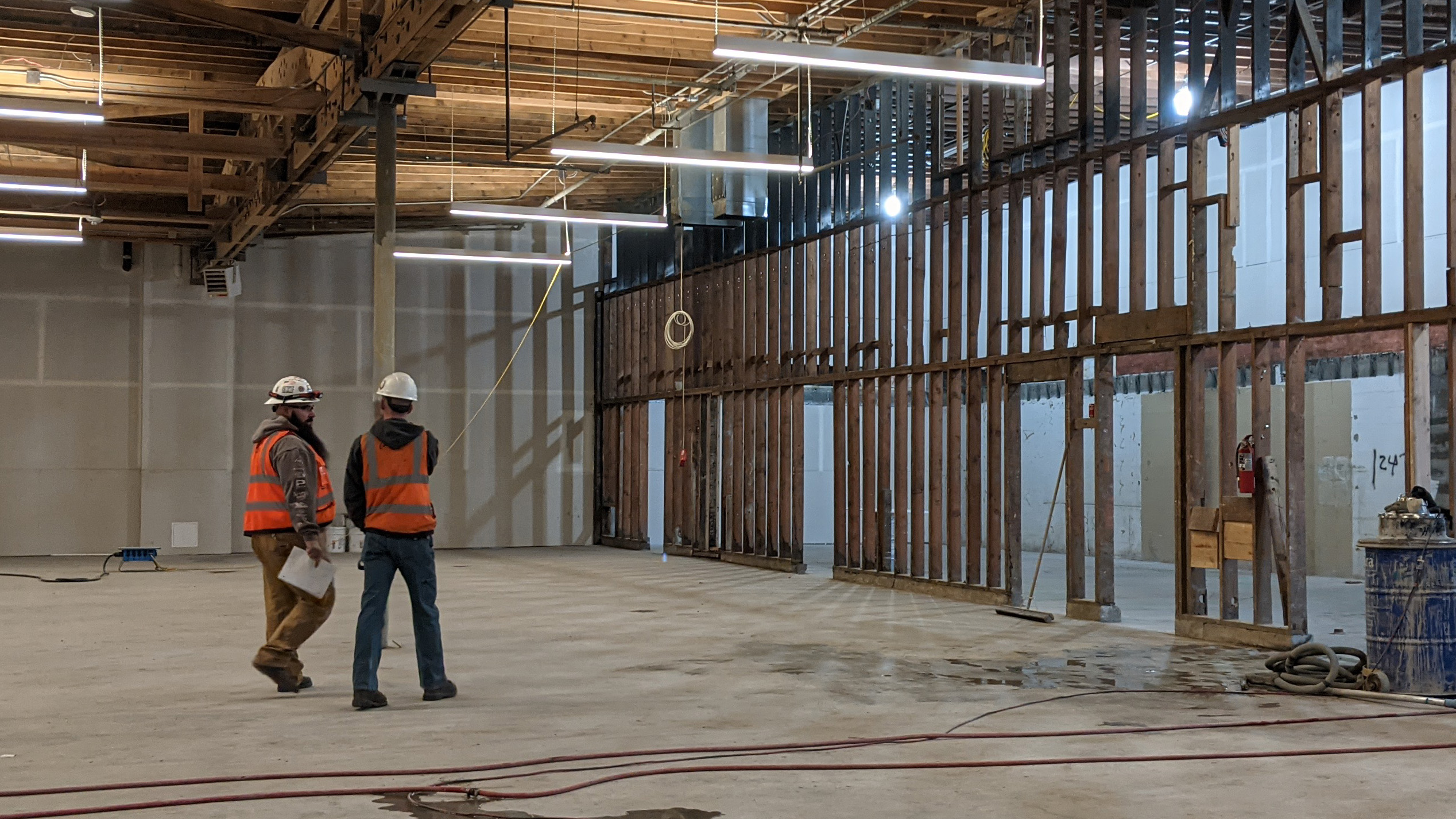 OPENING SEPTEMBER 2023
AVENUE Construction Has Begun
We are just four months away from opening AVENUE | Audio+Visual Event Space in Portland. As construction progresses, we are offering hard-hat tours and are already booking events.
AVENUE is AV-forward, intentionally designed to cater specifically to nonprofit galas and live auctions. At AVENUE, our Premier AV Package is included with every venue rental. It includes everything needed for excellent audio, projection, lighting, and production management. Inquiries can be submitted to request a proposal and to schedule a hard-hat tour.

Shown above: R&H Construction is on site building out the space for AVENUE.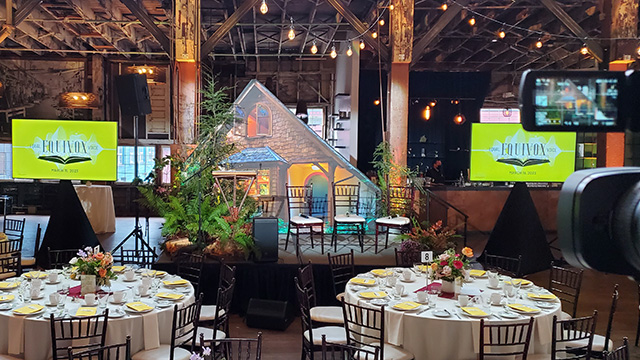 HYBRID EVENTS
Spotlight: Hedgebrook EQUIVOX '23
By choosing a hybrid format, Hedgebrook was able to share their annual EQUIVOX event with supporters everywhere. Our team live streamed the fundraising event from Sodo Park in Seattle to an online audience via a custom landing page. Prior to the event, we joined Swaim Strategies and Hedgebrook leadership on site on Whidbey Island to film video content for EQUIVOX '23. For organizations with national or worldwide support, a hybrid event is a great option that allows everyone to join in from anywhere.
Read how Hedgebrook hosted EQUIVOX '23 in a blog post published by Swaim Strategies.
More than 40 speakers and experts from across the spectrum of healthcare came together in Sacramento for the 2023 Northern California State of Reform Health Policy conference.
State of Reform pulls together practitioners, thought leaders, and policy makers – each working to improve our healthcare system in their own way – into a unified conversation during state-wide conferences. We are pleased to support these important events by providing full AV production services.
The AV Department
720.295.9693
(Postal Address)
PO Box 12697, Portland OR 97212 
(Headquarters)
509 NE Hancock Street, Portland OR 97212 

You received this email because you are a valued client of The AV Department, have subscribed to this newsletter, or have requested information from The AV Department.
Unsubscribe
Connect with Us on Our Social Channels