Inside: a new event venue in Portland; lighting tip; spotlight on Hope Chinese Charter School; podcast about fundraising events
View in browser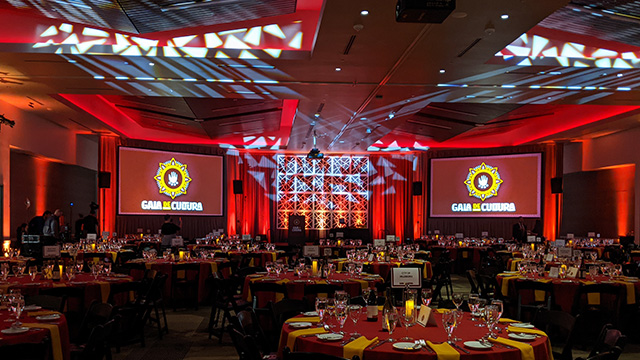 It's Spring!
The spring fundraising event season is in high gear and we are always energized by communities coming together to support impactful mission-driven nonprofit organizations. 
Sharing ideas is another benefit of community. This newsletter includes resources from two of our partners to assist you in planning your own fundraising events while our staff Top Tip focuses on lighting this month. And in the feature section, you'll find our BIG news item. Keep reading to find out what we have planned.
Shown above: Centro Cultural's Gala de Cultura at Wingspan Event Center; Production Partners: Swaim Strategies; Marquam Auction Agency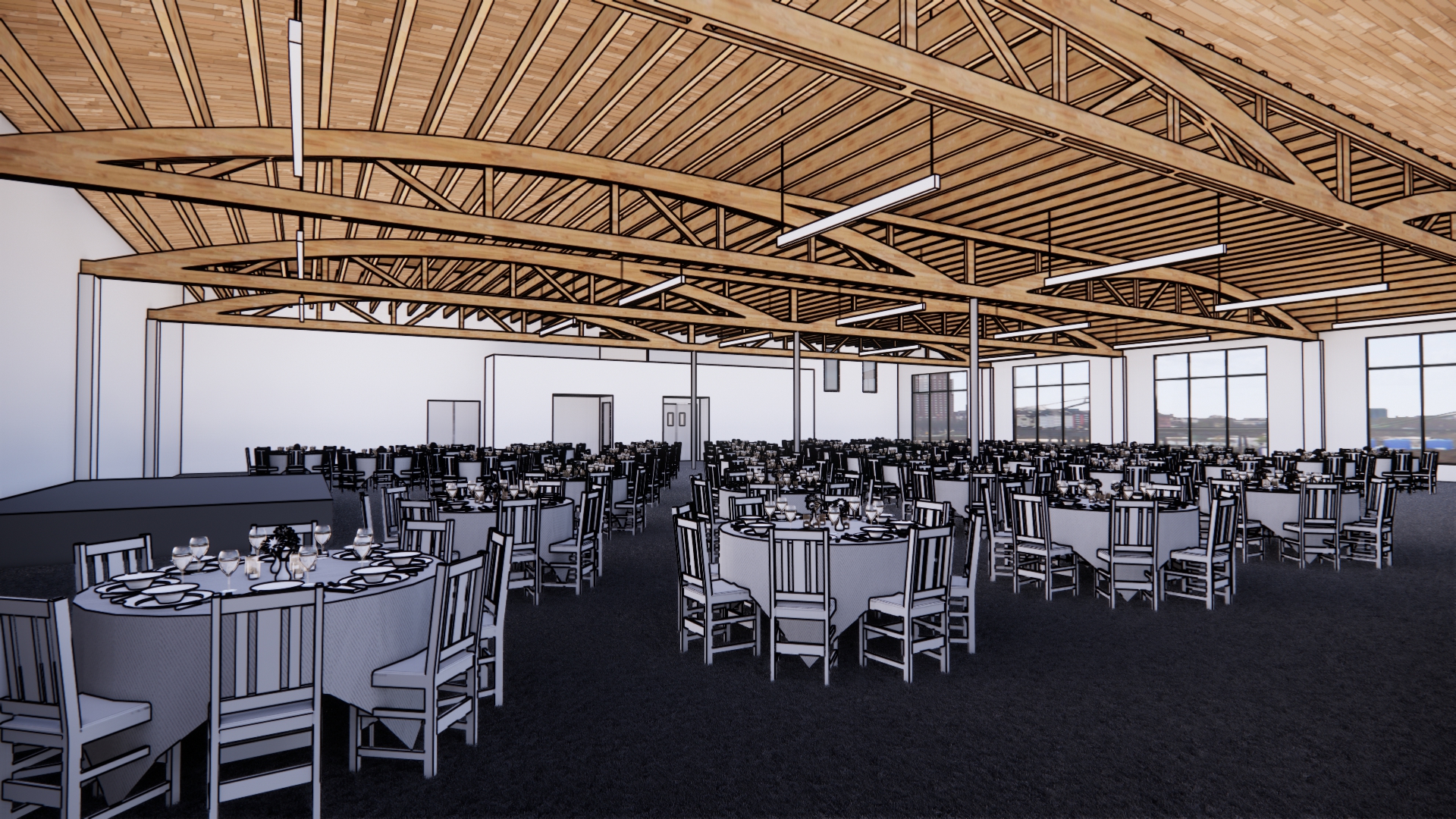 OPENING FALL 2023
A New Portland Event Venue
Portland, Oregon, enjoys a vibrant event industry. And as a local audiovisual production company, The AV Department has had the pleasure of providing AV services in many of the excellent event venues in our region. So we are incredibly excited to add AVENUE | Audio+Visual Event Space to the great event venue options in Portland. 
AV + VENUE = AVENUE
AVENUE is AV-forward, intentionally designed to cater specifically to nonprofit galas and live auctions. At AVENUE, our Premier AV Package is included with every venue rental. This is the custom audiovisual system and approach our clients receive when we provide AV production for their events across the region. It includes everything needed for excellent audio, projection, lighting, and production management. 
CONSTRUCTION HAS STARTED
The permits are in hand and the build-out has started to revamp the space into AVENUE. We invite everyone to join us on the journey to opening day. Subscribe to AVENUE's newsletter and follow our social media accounts for the latest updates. We are already booking events, too. Inquiries can be submitted to request a proposal and to schedule a hard-hat tour.

And, YES! The AV Department will continue to partner with our clients to provide live and hybrid event audiovisual production anywhere they host their events.
FOLLOW AVENUE ON SOCIAL MEDIA
Shown above: architect's rending of AVENUE's main ballroom set for a seated dinner gala.
AUDIOVISUAL PRO TIPS
What's your top tip for clients?
"On your venue walk through, ask questions about house lighting. You'll want to find out where the switches and dimmers are located. Ideally, a remote controller will be available. If it is, be sure to include it in your venue rental agreement to use during the event. When your script calls for changing the house lights -- such as up for the live auction or off to play a video -- you don't want a delay as someone hurries across the room to turn off the lights. Having immediate control to adjust house lights has a direct impact on smooth transitions during the program."
– Andy Everson, Lighting Director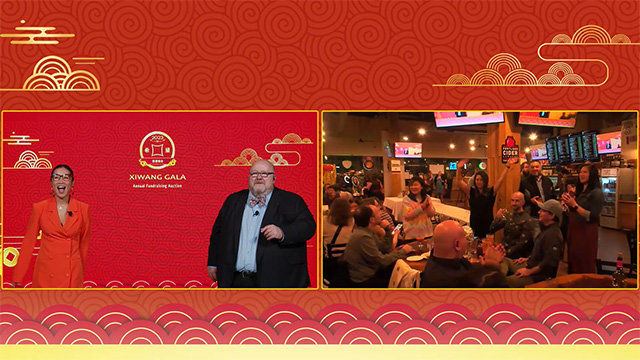 HYBRID EVENTS
Spotlight: Hope Chinese Charter School
During the Hope Chinese Charter School 2023 Xi Wang Gala, attendees online and at the hosted watch party were able to outbid each other in the live auction by gEvents on the Auctria platform. Live streaming from the studio with a remote live feed from the watch party is a great hybrid event option that allows everyone to join in at their own comfort level.
Read how they did it in a blog post published by Auctria.

EVENT FUNDRAISING ADVICE
Podcast: Elevate Your Events
Samantha Swaim of Swaim Strategies recently shared event fundraising advice on an episode of Raise Nation podcast. Topics included intentional event themes, messaging before the event, ways to optimize giving, and more. Tune in for a great discussion.
Camp Fire Columbia's signature gala SPARK! was live streamed from Portland State University, expanding the celebration to friends and supporters of Camp Fire Columbia everywhere. The hybrid event included an online auction on Greater Giving and fundraising lead by Artisan Auctions.
The AV Department
720.295.9693
(Postal Address)
PO Box 12697, Portland OR 97212 
(Headquarters)
509 NE Hancock Street, Portland OR 97212 

You received this email because you are a valued client of The AV Department, have subscribed to this newsletter, or have requested information from The AV Department.
Unsubscribe
Connect with Us on Our Social Channels