Inside the fall newsletter: new production studios; AVENUE is open; staff top tip for collaboration
View in browser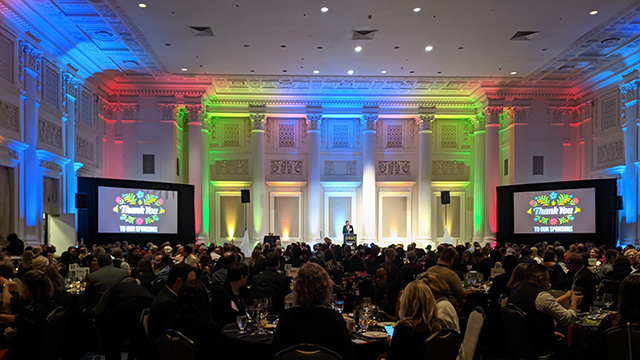 More Ways We Partner with You
It's an exciting season of openings at The AV Department. 
We were thrilled to open AVENUE -- our new AV-forward event venue -- in early September with a fun Launch Party celebration. But that's not all! Our new podcast studio and enhanced video production suite are now open and ready for your creative production projects. 
Find out more about these new production options in this month's newsletter, as well as our staff top tip for collaborating with your vendors, and our Spotlight on Ronald McDonald House Charities of Oregon and SW Washington's Hope-Raiser 2023. 
Contact us any time to discuss our availability for your events and production projects. We look forward to partnering with you soon! 
Shown above: Virginia Garcia Memorial Foundation ¡Prospera! 2023 at Sentinel Hotel. Production partners: Raise Agent; Marquam Auction Agency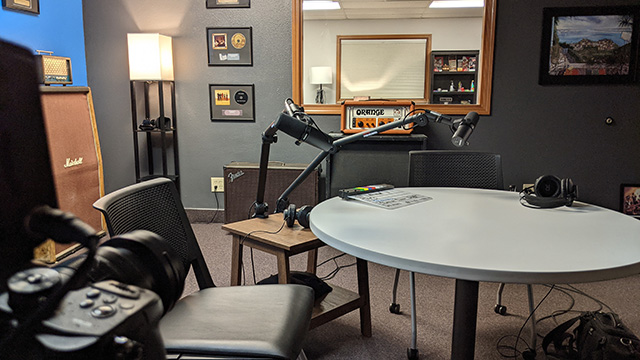 PODCAST, VODCAST, AND VIDEO RECORDING
Welcome to Our New Production Studios
Are you ready to elevate your content creation with a professional production partner? Our production studios in Portland, Oregon, are equipped with top-tier audio and video recording gear, expert lighting setups, and a team of experienced studio engineers, videographers, and video editors dedicated to taking your content ideas to the next level.
RECENT RECORDINGS
The Fundraising Elevator
Hosts Samantha Swaim and Kristin Steele interview a range of experts to reveal tools to use in your fundraising events. The first five episodes are available now -- including Episode 4 with The AV Department's Production Manager, Ryan Brothers.
AUDIOVISUAL PRO TIPS
What's your top tip for clients?
"From a planning perspective, collaboration between you and your vendors is key. These partnerships will ensure your event is something special and unique. My tip is to create a space where everyone feels secure and can share talents and ideas. Whether we meet in-person or online, talking openly and regularly is essential in shaping the vision of your event. Be open to new ideas and unexpected twists. Trust that your vendors know their stuff and can improvise when they need to. Don't hesitate to discuss your budget and to focus on what matters most during your event. Together, that's how we create an amazing and memorable event."
– Devin Z. Eaton (he/they), Technical Events Planner

Ronald McDonald House Charities of Oregon and SW Washington's largest event of the year was actually four simultaneous events! Supporters could join the virtual celebration online or in community gatherings in Portland, Bend, and Springfield. 
We were honored to help produce the virtual Hope-Raiser in our new video suite and also provide audiovisual production services at the Portland event with DC Auctions. 
The combined events raised more than $1.2 million for RMHC families.
Shown above, photos 1 - 3: Hope-Raise 2023 in Portland, Oregon, hosted at The Loft with DC Auctions. Photo 4: the virtual Hope-Raiser is about to go live online.
The AV Department
720.295.9693
(Postal Address)
PO Box 12697, Portland OR 97212 
(Headquarters)
509 NE Hancock Street, Portland OR 97212 

You received this email because you are a valued client of The AV Department, have subscribed to this newsletter, or have requested information from The AV Department.
Unsubscribe
Connect with Us on Our Social Channels